On May 18, 2019, members of Prisoners for AIDS Counseling and Education (PACE) at Otisville  Correctional Facility held their annual AIDS Walk. Here's a look at the results of their fundraising efforts, which take the form of donated foods given to our Newburgh food closet.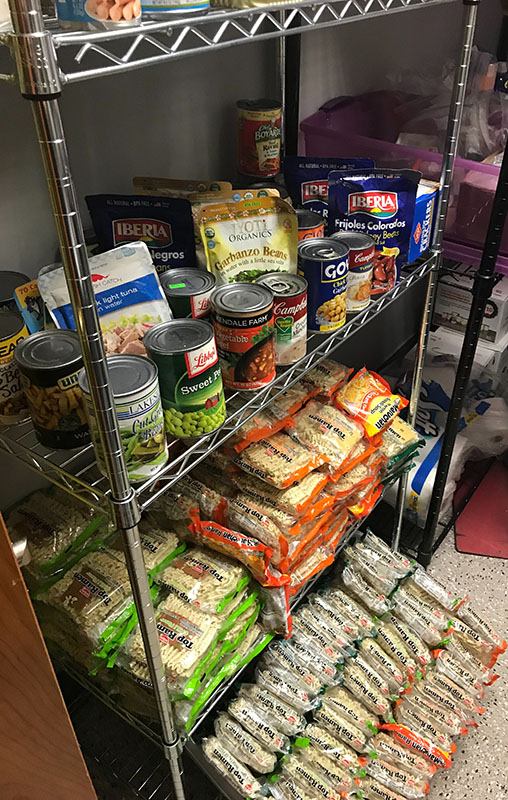 This is a tradition that has been going on for many years and is a highlight of the year for the PACE Program. PACE members advocate for and counsel fellow inmates on HIV/AIDS issues, passing along life-saving educational information.
As inmates, the PACE members do not have access to traditional fundraising tools, so they collect donations of food from fellow inmates, purchased from the Otisville commissary. Inmates do not have the ability to earn or keep much money so these donations are extra-special. (We try to stock healthy, low-sodium items in our food closet, so ramen is usually not on our shopping list. In this case, however, we gladly accepted them, knowing how much work they represented. Plus, our clients who are not on low-sodium diets get to indulge in a treat.)
Special thanks to everyone involved in PACE Otisville, and for our Criminal Justice Initiative program staff for helping to make this donation happen!