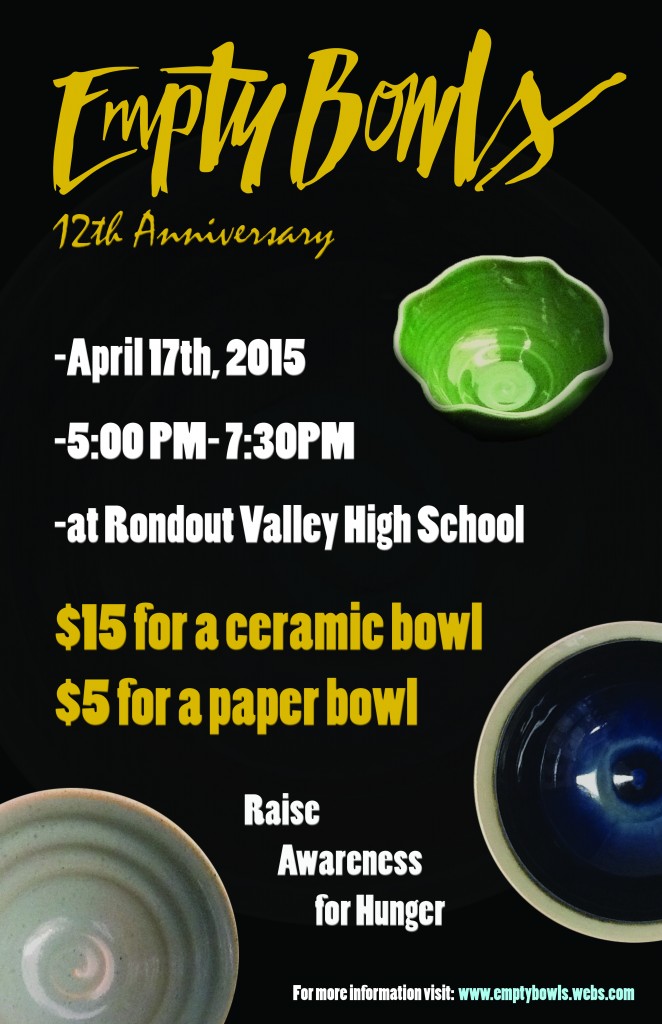 Rondout Valley High School hosts their 12th annual Empty Bowls fundraiser to benefit local food banks and pantries (including HVCS) on Friday, April 17, 2015 from 5 to 7:30 pm. This jam-packed event is a huge hit each year that raises thousands of dollars for local people in need.
Here's how it works: Students shape, create and glaze pottery bowls all year long to build up a huge collection of unique pieces. Guests purchase bowls for a $15 donation and then fill them with all-you-can-eat soups, bread, salad and cheese (all donated by local restaurants). Students are on hand in the school cafeteria to clean your bowl in between courses–and Stewart's always donates the supplies for the ice cream sundae bar! Guests can also donate just $5 for a paper bowl.
There's no need to RSVP, but we recommend getting to Rondout Valley HS as soon as you can to choose the perfect bowl–because they do sell out fast!