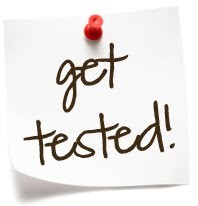 Hudson Valley Community Services has responded to the sharp increase in STD infection rates in our area by creating a new staff position dedicated to STD testing. For the first time in our history, we will be able to provide free sexually transmitted disease (STD) testing to anyone who needs it.
Previously we were funded only to provide STD testing to those at high risk or those were had a possible exposure.
"We want to empower everyone to take control of their sexual health," said HVCS' Education and Prevention Director, Jennifer Brathwaite. "Our new STD tester allows us to serve more people and connect them to the healthcare and social resources they need."
We offer urine tests for chlamydia and gonorrhea, and a blood draw for syphilis, with results in two to seven days. For hepatitis C (and HIV), we perform a finger stick with results available within 20 minutes.
Two common reasons given for the recent rise in STD rates are the widespread use of dating apps, and the advent of PrEP (daily treatment to prevent HIV). Those on PrEP may decide not to use condoms as frequently. Condoms prevent some STDs but not all.
To find out more or to get tested, call Stephanie at (914) 785-8261.
Tags: Awareness, chlamydia, gonorrhea, health, Hepatitis C, HIV Testing, STD, STI, syphilis, testing