Saturday, October 17, 2009
9 am to 1 pm
Waryas Park, Poughkeepsie, NY
A two-mile fundraising and awareness walk through the streets of downtown Poughkeepsie to benefit the programs and services of AIDS-Related Community Services.
To register for the Hudson Valley AIDS Walk, call us at (914) 785-8283 or visit our online fundraising site at www.firstgiving.com/arcs.
Create your own page at FirstGiving to tell folks why you're walking to fight HIV/AIDS in the Hudson Valley. FirstGiving gives you all the tools to easily send e-mails to ask your friends to sponsor you or to build a Walk Team. We've also created detailed instructions for signing up. It's simple, it saves time, and it's personal, so sign up today! For detailed instructions, download our handy Firstgiving Instructions packet.
You can also get on our Walk mailing list by contacting us or calling (914) 785-8283.
For a complete list of Hudson Valley AIDS Walk resources, including printable donation forms and posters, visit our Resources page.
Family Entertainment by BeeBee the Clown
DJ Dance Music provided by JTD Productions
Join us for the AIDS Walk After-Party at Mahoney's from 1:00 pm to 4:00 pm! Free bar food, discounted beer and wine if you're wearing your AIDS Walk t-shirt! 35 Main Street at Dooley Square, next to the Poughkeepsie train station and mere steps from Waryas Park!
JUST ADDED: Come out later on in your spookiest Halloween costume for our Official Hudson Valley AIDS Walk Halloween Party at Truman's in New Paltz! 7:00 pm until the witching hour (whenever that is) at 2 Terwilliger Lane, New Paltz.
Hosted by: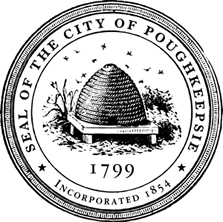 Encourage your company to support the largest HIV/AIDS event in our region. Download a Sponsor Packet here or call (914) 785-8326 for more information.