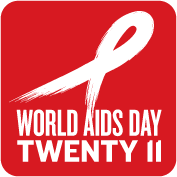 What will you do to commemmorate World AIDS Day on December 1st? Our Hawthorne and Poughkeepsie offices will be offering free makeovers courtesy of the kind and talented employees from MAC Cosmetics. Their motto is "Every Day is World AIDS Day" but to get involved to officially recognize the impact of AIDS on our globe, employees are joining us to make our clients and volunteers feel strong, beautiful and special.
If you're a client, an ARCS volunteer or donor, or you're working in the HIV/AIDS field, please join us for a complimentary makeover at one of these locations! Makeovers take approximately 20 minutes.
ARCS Hawthorne – 40 Saw Mill River Road, Hawthorne, NY 10532
11 am – 3 pm
ARCS Poughkeepsie – 235 Main Street, Suite 207, Poughkeepsie, NY 12601
12 pm – 4 pm
To make an appointment, call Jana at 914-785-8283. Walk-ins are accepted on a first-come, first-serve basis, but you must arrive by 2:30 in Hawthorne and 3:30 in Poughkeepsie.
Tags: AIDS, event, Hawthorne, HIV, Poughkeepsie, special, Westchester