30th Anniversary Party

On Friday, September 23, 2016, Hudson Valley Community Services (HVCS) celebrates thirty years of service to those living with chronic illness in the Hudson Valley…and you're invited to the festivities! We're hosting a "Through the Decades" Thirtieth Anniversary Party at Sinapi's Ceola Manor in Jefferson Valley from 6:00 pm until 11:00 pm. The event  will feature live music by The A Band, a silent auction, open bar all evening, delicious food stations, dancing, and fun, interactive activities that reference our decades of support for those living with HIV/AIDS and other chronic diseases.
Special Guests of Honor:
SEAN PATRICK MALONEY
US Congressman, 18th District
DAWN CARNEY
Advocate & HVCS Peer
Please join us for this momentous occasion as we honor our past and celebrate the future of supportive healthcare throughout our seven-county region.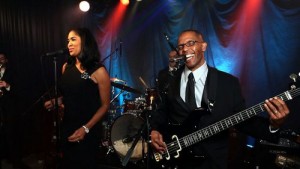 Tickets are available online at Eventbrite, or you may mail in your check for$150 per person.
We're also looking for sponsors, silent auction items, and program ads, so if you or your company would like to say "Happy Anniversary" while contributing to our programs and services, this is a great time to get involved. Download the Sponsorship Guide, or email us or call (914) 785-8326 for more information.