Join your chosen family for an unforgettable evening at Revel 32, as Out Loud Hudson Valley produces its first fundraiser of 2023. 
UPDATE: Let The Sun Shine has been moved to Saturday, April 15, 2023. Tickets are still available at the link below.
The fun starts at 8pm with a cash bar cocktail reception and live music with DJ Jimmy Prada. At 9:30, Shequida will host the Mr./Miss Hudson Valley Drag Competition, and a winner will be crowned based on audience votes! Immediately following the show, the dance party continues.
Advanced tickets through Eventbrite are $30. Admission at the door will be $40.
Pageant voting tickets can only be purchased at the door with cash, with all proceeds going directly to Hudson Valley Community Services.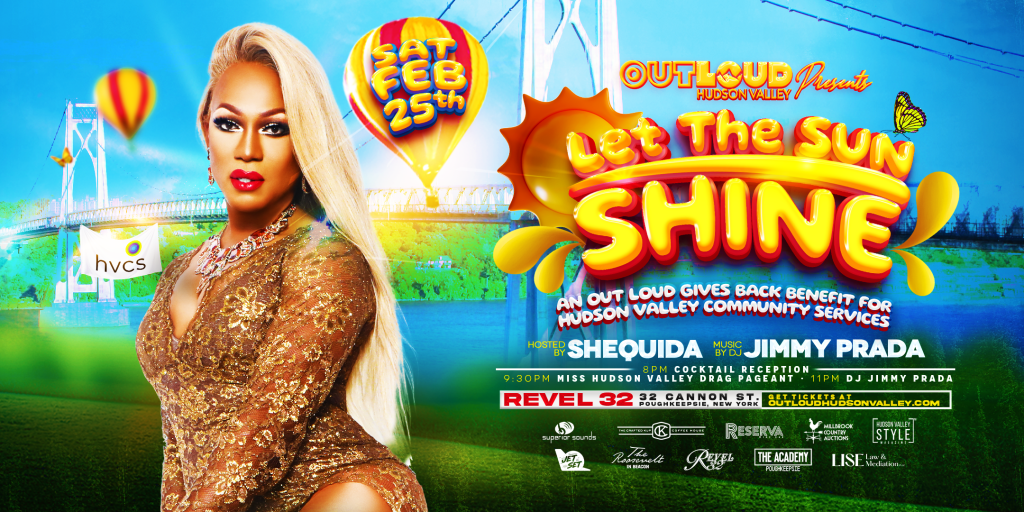 Tags: Awareness, event, Poughkeepsie, special