On Monday, May 1, 2023, the New York State Department of Health debuted a new Mpox awareness campaign and health advisory. Cases of Mpox are currently low in our area, but the NYSDOH issued this update to stave off a resurgence during warmer weather. Mpox is spread primarily through personal contact with an infected person, and we all know that personal contact is more likely in summer (temperatures climb, people emerge from their homes, and clothes tend to come off).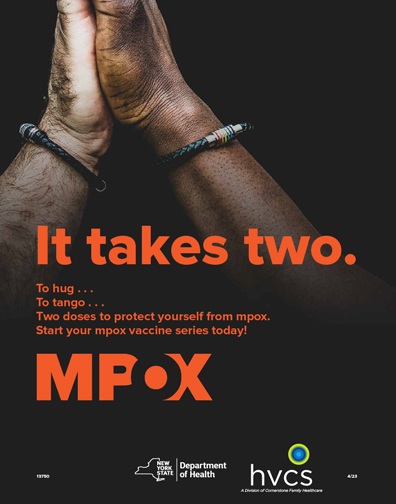 The Centers for Disease Control and Prevention (CDC) also predicts that Mpox cases could resurge because the target populations have low immunity.
Vaccines against Mpox are available. Contact our Mpox Wellness Coaching program for assistance in receiving a two-dose vaccine.
What's New
New York has added Mpox to its list of sexually transmitted infections (STIs). This means that Mpox care, specifically vaccination, is available to adolescents under the age of 18 without requiring parental consent.
Vaccines
The JYNNEOS vaccine is approved by the FDA and requires two doses, administered 28 days apart, in order to be most effective. One dose, though, is better than zero.
Vaccines are recommended for:
Those with known or suspected exposure to someone with Mpox
Those with a sex partner in the previous two weeks who was diagnosed with Mpox
Those who identify as gay, bisexual, or other men who have sex with men, as well as transgender, nonbinary, or gender-diverse person who in the past six months has had any of the following:

A new diagnosis of one or more STIs (e.g., chlamydia, gonorrhea, or syphilis)

More than one sex partner

Those who have had any of the following in the past six months:

Sex at a commercial sex venue (e.g., sex club or bathhouse)

Sex related to a large commercial event or in a geographic area (e.g., city or country) where Mpox transmission is occurring

Persons living with HIV (PLWH) or other causes of immune suppression who had recent or anticipate future risk of Mpox exposure from any of the above scenarios

Those who engage in transactional sex (exchanging sex for money, drugs or other valuables)
Those who have or anticipate attending private or public sex parties
Our Mpox Wellness Coaching can connect you with a vaccine provider at Cornerstone Family Healthcare or a Health Department near you.
Post-Exposure Prophylaxis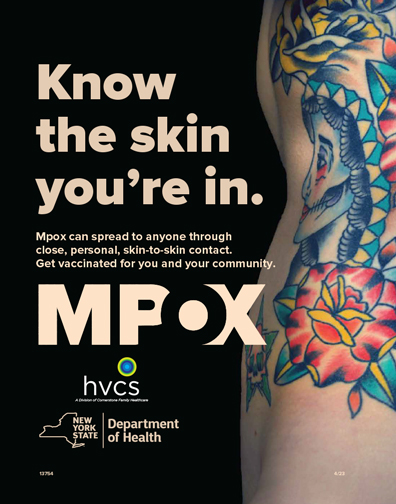 If you believe you were exposed to Mpox and did not get a vaccine yet, getting the vaccine may prevent you from infection or lessen the severity of symptoms. Act fast! Get a vaccine within 4 days of your exposure may reduce the likelihood of infection. If you get the vaccine between 4- and 14-days post-exposure, it may make your symptoms less.