World AIDS Day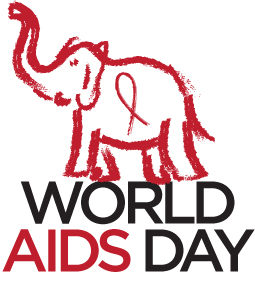 Each year on December 1, we pause to remember those lost to the AIDS crisis in our own backyard and millions across the globe. HVCS participates in a variety of World AIDS Day commemorations across the region, and there's bound to be an event near you.
---
Tuesday, December 1, 2015
WORLD AIDS DAY BREAKFAST
Mount Vernon Neighborhood Health Center
107 West 4th Street
Mount Vernon, NY  10550
Hours: 9:30am – 11:30am
---
WESTCHESTER COMMUNITY HEALTH COALITION'S WORLD AIDS DAY EVENT
Place: Larkin Library, Yonkers Library
Contact Person: Carlos M. Gonzalez (914) 800-5653
Hours: 10:00 a.m. – 12:00 p.m.
---
WORLD AIDS DAY LUNCH & LEARN
Greater Hudson Valley Family Health Center
147 Lake St.
Newburgh, NY 12550
featuring a workshop co-facilitated by HVCS' Naomi Kabalkin, information on PrEP, free HIV testing, and free lunch (while supplies last).
Hours: 1:00 to 3:00 pm. To register, call (845) 563-8043.
---
GRACE BAPTIST CHURCH WORLD AIDS DAY LUNCHEON
52 South 6th Avenue
Mount Vernon, NY  10550
Hours: 1:00pm – 3:00pm
---
CANDLELIGHT VIGIL
Hudson Valley LGBTQ Community Center
300 Wall St.
Kingston, NY 12401
featuring resource tables from local organizations, free, confidential HIV testing, a candlelight vigil, and a food drive for HVCS' emergency food closets.
Hours: 3:00 to 7:00 pm
---
"RED ELEPHANT" ART & FASHION SHOW
Tuesday, Dec. 1, 2015 in Poughkeepsie
12 noon to 3 pm:
Stop by the Ridley Lowell Cosmetology Salon at 289 Main St., downtown Poughkeepsie, for FREE red nail polish or make a donation for red hair highlights.
3 to 6 pm:
Visit the Mid-Hudson Heritage Center at 317 Main St. and enjoy a special art show, red fashions modeled by participants in the Dutchess Chamber Foundation's mentorship program, hors d'oeuvre and complimentary beverages. MAC Cosmetics provides mini-makeovers and gift basket raffles.
For more info, visit www.hudsonvalleycs.org/redelephant or call (914) 785-8277.
---
MOUNT VERNON WORLD AIDS DAY SYMPOSIUM
Tuesday, Dec. 1, 2015 in Mount Vernon
Featuring several speakers, skits (including HVCS' CHAPS program members), refreshments and DJ music. Organized by the World AIDS Day Youth Council of Mount Vernon.
First United Methodist Church
227 E. Lincoln Ave.
Mount Vernon, NY 10550
---
Thursday, December 3, 2015
Rockland's World AIDS Day event will be on Thursday, Dec. 3rd from 12pm – 6pm at the Quisqueya Sports Club.
Learn the facts about HIV/AIDS and get free, private and rapid testing.
Quisqueya Sports Club
25 Broadway
Haverstraw, NY 10927
---
Friday, December 4, 2015
TEEN HEALTH DAY
Carmel Fire Department
94 Gleneida Ave.
Carmel, NY
On Friday, December 4, in collaboration with Westchester Medical Center, a Teen Health Day for individuals ages 13 to 24 will be held at the Carmel Fire Department, 94 Gleneida Avenue, from 9 a.m. to 4 p.m. The Teen Health Day will offer free and confidential services including HIV testing, STD screening, Hepatitis C testing, pregnancy testing and mental health and substance abuse referrals. Several other community organizations will be participating in the event to provide education and answer questions.
Related Events