Where can you enjoy an appearance by an internationally famous drag queen, a spectacular brunch, a full bar, and help your neighbors in need? At the HVCS Electro Brunch, that's where!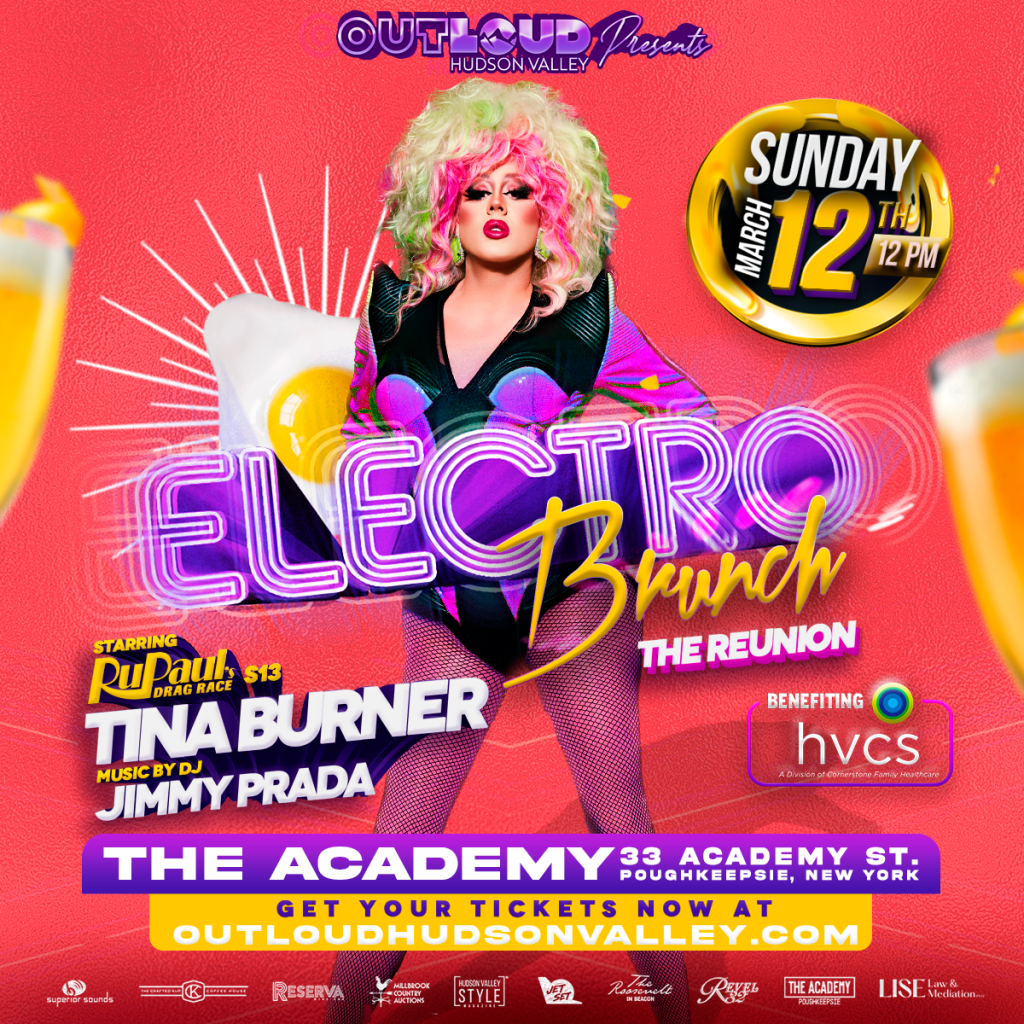 We've partnered with Out Loud Hudson Valley to amp up our annual drag brunch to the next level. Join Tina Burner from RuPaul's Drag Race Season 13 at the Academy in Poughkeepsie on Sunday, March 12, 2023, at Noon. Tickets are $35.00 and proceeds benefit HVCS' programs, such as our HIV/AIDS education services and our emergency food closets.
The Academy, Poughkeepsie's hottest dining destination, will offer their new brunch menu, signature cocktails, and full bar (meals and beverages must be purchased separately). You'll also have the chance to enter to win fabulous prizes in our raffles and games.
Purchase your tickets today at Eventbrite. For more information, visit www.hudsonvalleycs.org/drag or call (845) 787-1789.