HVCS will host two trainings on the basics of Hepatitis C infection, transmission and treatment for care managers, service providers, and clients. Amber Pace from Gilead (the maker of several Hepatitis C medications) and a guest speaker will provide a clear-cut, no-medical-jargon version that can be easily understood by all skill levels. A light lunch will be provided.
One training will be held in HVCS' Hawthorne (Westchester) office, the other in Newburgh.
Attendees MUST RSVP in advance to Anthony at (914) 785-8277 or via email.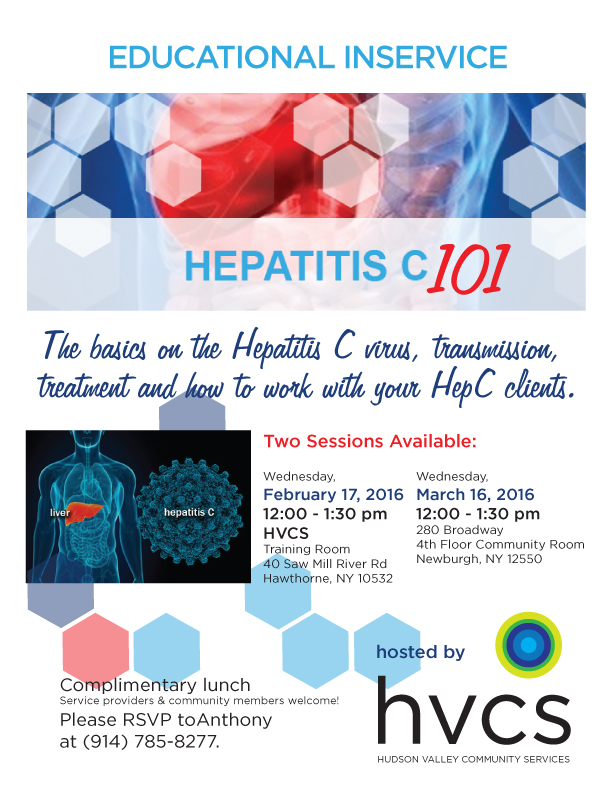 Tags: Gilead, Hawthorne, health, Hepatitis C, Newburgh, training, Westchester