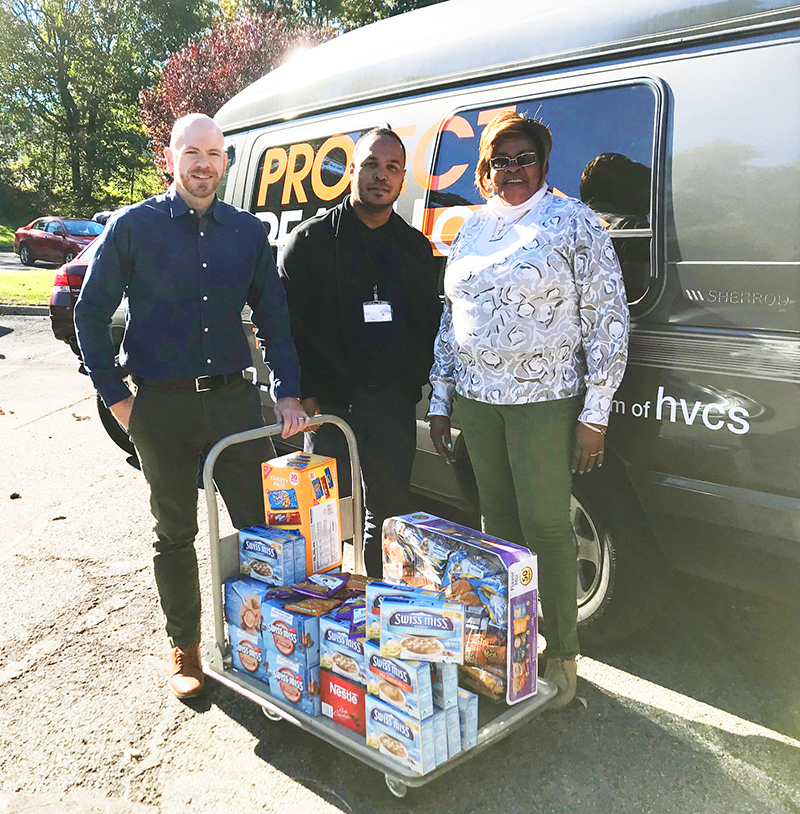 As cold weather threatens, the job for HVCS' Project Reach Out team gets tougher. Life is also tougher for PRO's clients, who are mostly unstably housed or homeless. It takes more work to find them, and it's harder to engage them in the HIV prevention and addiction services that PRO offers. That's where a warm cup of cocoa and a snack can make a huge difference!
Members of a "Pleasantville Moms" Facebook group recently banded together to donate several boxes of ready-mix hot cocoa, along with cookies and chips. The PRO team will be able to build trust and more easily engage their clients by offering them a hot drink on a cold day. And the donations keep coming! Thank you to the women who donated these products. A cup of cocoa is a small gesture but makes a big impact on those who may not have a warm place to live. By staying in touch with the PRO team, we improve their connection to healthcare and support services and can work together towards a brighter future.
Pictured: HVCS' J. Dewey, Director of Public Relations & Resource Enhancement; Edgar Peralta, Project Reach Out Lower Hudson Senior Prevention Specialist; Anzie Roberts, Project Reach Out Lower Hudson Prevention Specialist.
Tags: donations, food, prevention, substance use, Westchester