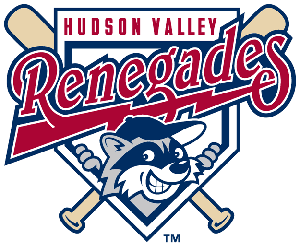 If it's summer, then you know ARCS is working with the Hudson Valley Renegades baseball team to bring awareness to the local fight against HIV/AIDS.
Join ARCS at a special HIV/AIDS Awareness Night at Dutchess Stadium on Wednesday, August 25, 2010 for "Go 'Gades, Fight AIDS." The Renegades take on the Tri-City Valley Cats and we know you'll want to be there to cheer them on! At last year's game over 60 ARCS supporters gathered for a great evening.
For just $20, you'll get your general admission ticket, a free hot dog, a free soda, and a Renegades baseball cap. Plus, you'll be making a donation to AIDS-Related Community Services' programs and services for Mid-Hudson HIV-positive clients and their families. Cheering for the local team means that we're able to help local people in need!
We will also be collecting non-perishable food items, toiletries and household cleaners for our Poughkeepsie food pantry. The more you bring, the more we're able to hand out to hungry families.
To purchase your tickets, go to www.gadesgroups.com and enter the password "ARCS" for the special ticket package. All tickets will be held at the VIP table near the ticket window, outside the main entrance. Items for our food pantry can be left at this table.
ARCS' supporters will be gathering in the first base general admission seating section so we can all cheer on the 'Gades together!
If you have any questions, please call (914) 785-8283 or email jfernandes@arcs.org. See you at the Stadium!
Tags: donations, event, hudson Valley Renegades, special