He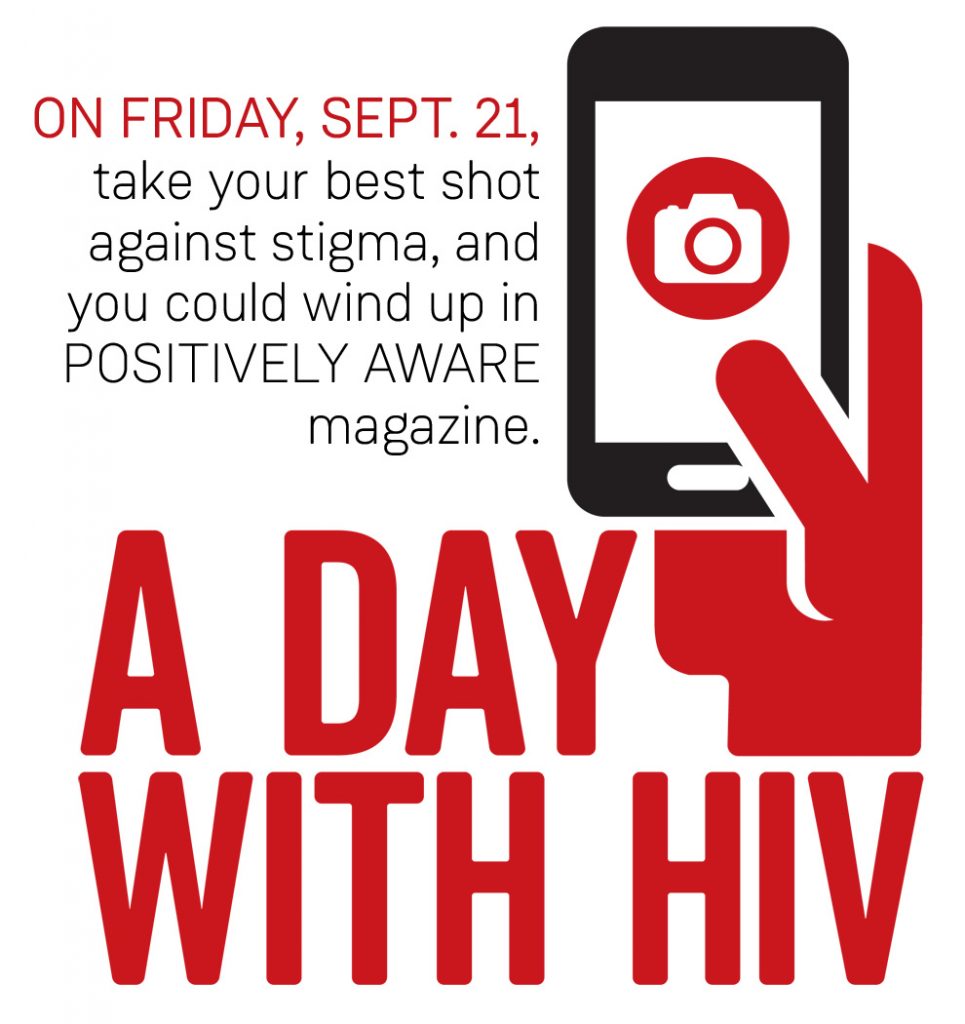 lp us capture 24 hours in the lives of people affected by HIV
This Friday, Sept. 21, you can take part in A Day with HIV, an anti-stigma campaign organized by Positively Aware, the HIV treatment magazine.
A Day with HIV seeks to capture 24 hours in the lives of people affected by HIV and its stigma—that's everyone, regardless of age, race, gender identity or health status. We know that through imagery and storytelling we can diminish isolation and stigma. Here's how to participate:
1. Take a snapshot of your day this Friday. Post it on your social media using the hashtag, #adaywithhiv; include a caption giving the time and location of your photo, and what inspired you to take it.
2. Upload your photo entry at www.adaywithhiv.com or email it to photo@adaywithhiv.com—it'll be added to the campaign's online gallery and considered for publication in the November + December issue of Positively Aware. In addition, four high-resolution images will be selected for different versions of the cover.
Our campaign gives people the opportunity to share their stories through photography—whether as selfies or artistic images. We hope you will consider becoming a part of A Day with HIV. If you have any questions, please contact Rick Guasco at TPAN.