International Overdose Awareness Day
Please continue scrolling to make a financial contribution in support of this event.
International Overdose Awareness Day aims to raise awareness of overdose and reduce the stigma of a drug-related death. It also acknowledges the grief felt by families and friends remembering those who have died or had a permanent injury as a result of drug overdose.
International Overdose Awareness Day spreads the message that the tragedy of overdose death is preventable.
Thousands of people die each year from drug overdose. They come from all walks of life.
Do you recognize the signs and symptoms of overdose? What is the impact of drug use and overdose on family, friends and those experiencing it?
Join HVCS and Team Newburgh on Thursday, August 27 from 12 to 1:30 pm for a virtual awareness-raising event and memorial to those lost to overdose in the Hudson Valley.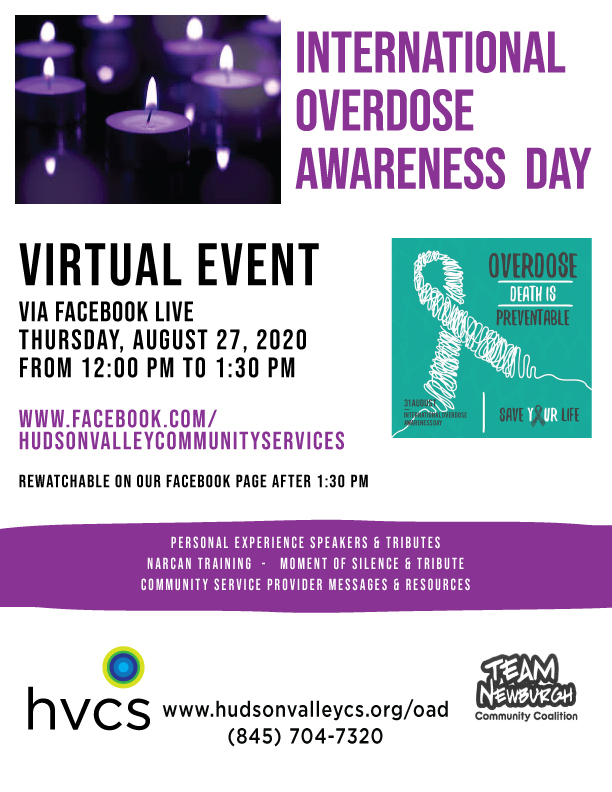 Join us as a supporter!