Most Important Meal Placemat Ads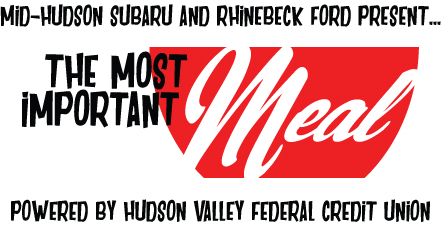 We've added a new way to support The Most Important Meal: advertise your business or express your congratulations with a placemat ad! Every guest will be able to see and read your ad at their placesetting. We'll also include your ad in our virtual journal slideshow.
All ads will be printed in black and white. We cannot guarantee exact ad placement.
Business-card sized ads are only $25.00. Every ad purchased means we can provide three days' worth of food to a client in need. This is advertising that really counts!
Once you've made your donation here, email your business card artwork or text for your ad to Anthony Accomando, or call (914) 785-8277 to make arrangements.
Thanks in advance for your support!