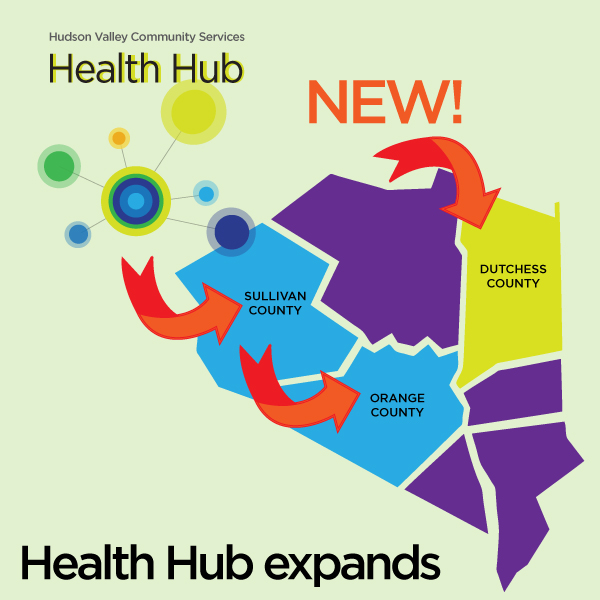 Thanks to a grant from the Centers for Disease Control and Prevention (CDC), HVCS is now able to expand its Health Hub services to Dutchess County. The grant is administered by the New York State Department of Health AIDS Institute.
The Health Hub works with clients who have an opioid use disorder and provides them with prescriptions for buprenorphine, also known as Suboxone. This medication prevents the feelings of withdrawal without causing a "high." People who are on Buprenorphine are able to avoid withdrawal, reduce their chances of relapse, and engage in healthier decisions. Clients access a medical professional on a regular basis: in this case, clients will meet with a provider from Cornerstone Family Healthcare via telehealth visits.
The regular contact required by the Buprenorphine prescription also allows staff to gain the client's trust, address other livestyle issues such as food access, housing, HIV and STI testing, and refer them to any other necessary services.
The Health Hub has operated in Orange and Sullivan counties for many years. We are grateful to be the recipient of these funds so that we can expand a successful program with a proven track record of reducing the harm of opioids on another county in the Hudson Valley.
Tags: Awareness, dutchess, harm reduction, opioids, substance use disorder