Free HIV Testing At Home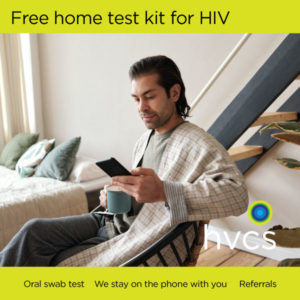 Hudson Valley Community Services (HVCS) is now providing home HIV test kits free of charge. The New York State Department of Health AIDS Institute, which funds our Women's Services Program and Men's Services Program , authorized the use of the home version of the OraSure HIV oral swab tests to ensure that concerned high-risk people can still obtain an HIV test result without leaving home.
HVCS will mail HIV oral swab test kits to high-risk individuals and offer pre-test education, counseling and support to those who request a test.
Trained HIV test counselors will then arrange with you to be on the phone while you perform the oral swab and wait the twenty minute test result period. You will have the option to send a photo of the test results to the HVCS tester for assistance with interpreting the outcome. Phone calls will be made using HVCS' encrypted HIPAA-compliant phone system.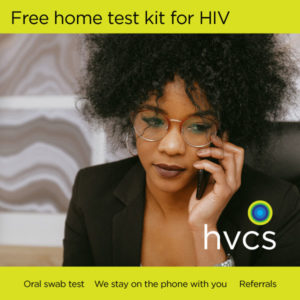 If you do receive a positive reaction, HVCS staff will refer you to an in-person medical provider to perform a confirmatory test. In-person medical providers include Cornerstone Family Healthcare, HRHCare, St. John's Riverside and Westchester Medical Center. If you test negative, HVCS will offer pre-exposure prophylaxic medication, or PrEP, to prevent HIV infection in the future.
You will be offered support and, if needed, transportation to follow-up services.
To request a free testing kit to be mailed to you home, please complete this form or call or TEXT (845) 704-7624.