Criminal Justice Initiative: HIV Education, Reentry Enhancement, & Hep C Testing
HVCS' Criminal Justice Initiative has been in existence for over 30 years. In 1991 HVCS began working with correctional facilities to develop the Prisoners for AIDS Counseling and Education Program (PACE). Over the past twenty one years the program has been extremely successful and has been duplicated in other states. Currently HVCS provides services in the Sullivan Hub: Shawangunk, Woodbourne, Sullivan, Otisville, Eastern and Walkill Correctional Facilities. Requests for information about the program still come in from all over the country. It is a proven model and the most effective way to do HIV/AIDS prevention education in a prison setting. The mission statement of the CJI HIV/AIDS Peer facilitation program is "To reduce the rate of HIV infection through increased access to HIV education."
PACE inmate peer educators and counselors provide HIV/AIDS general education to various inmate groups at each facility and provide referrals, advocacy, counseling and support for inmates who are HIV infected. HVCS Prison Services Associate (PSA) trains peer educators using the New York State Department of Health AIDS Institute the five day Criminal Justice Peer Education course. Inmates are recruited from the general population. They must have successfully completed the HIV/AIDS general education series done by PACE peers and must meet eligibility criteria set forth by the PACE Program and the correctional facility where they are housed. If eligible they must fill out an application and agree to be interviewed. Once approved, they must successfully complete their peer education training.
After completing the training, they buddy with an experienced PACE peer and begin doing educational presentations for inmates. They are monitored by the PSA and at monthly meetings receive feedback about their presentation skills and updates to increase their knowledge base. In addition, the PSA does specialized trainings on such topics as "Treatment Protocols", STD's, Domestic Violence etc. The PSA also provides PACE peers with resource materials in English and Spanish, transparencies and subscriptions to HIV/AIDS publications which they use to enhance their educational presentations.
HVCS' PSA also meets monthly with corrections staff and administration in each facility to ensure that HIV/AIDS issues for inmates are being addressed and to ensure that the program is running efficiently. Whenever possible our PSA provides specialized trainings on Confidentiality, Medical Treatments, STD Prevention and other topics for staff. In addition to the services listed above PSA provides HIV counseling & testing and Transitional Planning for HIV+ inmates located in the prisons listed below.
NYSDOC Sullivan Hub:
Wallkill
Otisville
Shawangunk
Sullivan
Eastern
Woodbourne
Do you have a loved one located in any of the above facilities? Please have them reach out to one of the PSA's through their PACE office located in the facility.
---
Reentry Enhancement Coordination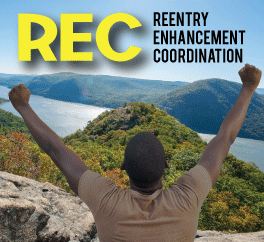 Are you being released with no place to go? Do you need help hooking up with Social Services and medical care? Do you want to make sure you have a way to pay for your medications? If you are HIV-positive and want assistance in transitioning back home, we can help. We work with people who will reenter their community within 6 months. We can provide linkage and navigation for up to 18 months after release for those that remain in the Hudson Valley.
No judgements. No stigma.
The past is past. We care about our client's present and can help build a healthy future. We offer trauma-informed care and services to everyone.
For more information about the Reentry Enhancement Coordination program, contact (914) 729-1052 or email us.
---
Counseling and Testing
Ask yourself if you've ever…
Had unprotected sex?
Shared needles?
Gotten a tattoo?
Had a one night stand?
Had sex while high or intoxicated?
If you answered yes to any of these questions, you may be at risk for an STD and need a test. If you want an HIV test, the PSA can provide a risk assessment, an appropriate risk reduction plan, a rapid HIV test (using an oral test, which gives results in only twenty minutes), and a referral to further services if needed.
---
Hepatitis C Testing, Linkage and Navigation
Our new HCV Linkage Specialist will work with known HCV+ individuals within the correctional facilities, including an action plan for their treatment, working with the medical unit in each prison, and making referrals to medical care. Our staff will also provide transitional planning for those being released from prison so that they can remain linked to care, housing and other services. The Linkage Specialist will identify any barriers that HCV+ incarcerated individuals might have to seeking treatment and help them to overcome those obstacles.
Medical staff within New York State's Department of Corrections & Community Supervision report large numbers of incarcerated individuals who are HCV+, so we are grateful to be offering this service.
For more information on HVCS' Criminal Justice Initiative, please call (845) 522-5760.